Soma Without Prescription
Phentrimine No Prescription
Phentrimine For Sale
Zelnorm Generic
Buy Cipro Online
Motilium Without Prescription
Antabuse No Prescription
Lipitor For Sale
Seroquel Generic
Buy Synthroid Online
Episode 10 is officially the greatest Haruhi fanboy episode to date! I mean we start off with Haruhi talking about her "urges." Then we have Yuki kicking some major ass and turning into the super cute Yuki version 2.0. And last but soooo not least, we have Asahina all grown up and doing an awesome job sporting her best assets. *faints* Needless to say I am glad episode 9 sucked because the money they saved on it really shows here. Go KyoAni!
With there being 100,000+ other entries on this episode throughout the interweb I decided to take a different approach. Instead of your normal summary I am doing a visual commentary. Not to mention I am not a hardcore know-it-all on this series so I'll leave the regular summaries to the diehards. I get extra brownie points for being original right? xD
In addition to this amazing and original entry I have also included a link to download 1,600+ screen caps of this episode. AT NO EXTRA COST! CALL NOW!!!!! The caps are from the HD (1280×720) raw so it's extra yummy
Onto the entry! 56k users be warned!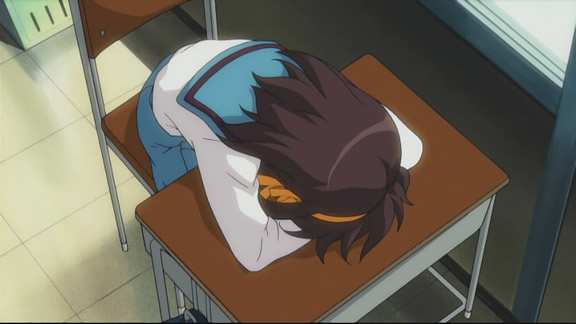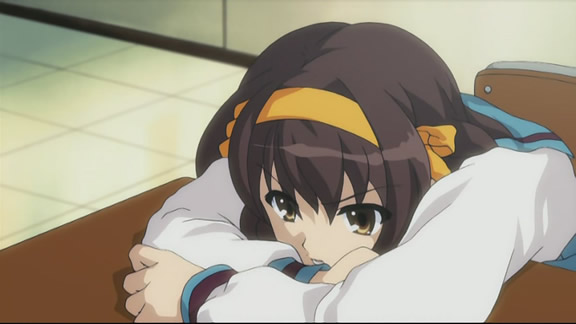 Haruhi is in a usually bad today. Something to do with guys, the heat of the moment, and her urges. Or was it because nothing mysterious was happening? I can't remember anymore.

Kyon finds a mysterious letter in his locker. Go Kyon!
That's what I thought until later anyway.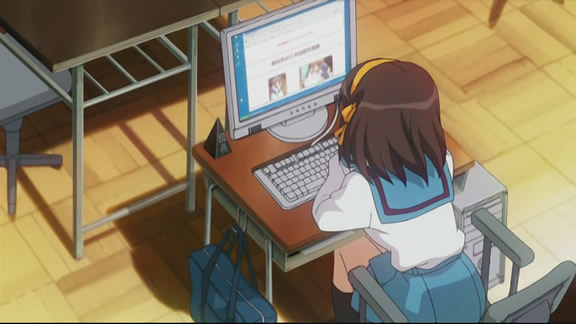 Haruhi is a professional pimp. That's right she uses Asahina's pics to get people to visit the S.O.S site. Smart girl.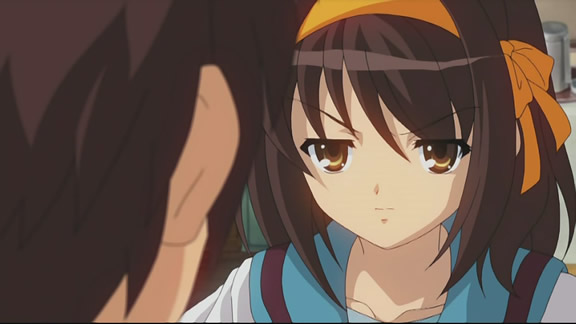 Kyon, being the gentleman he is tells Haruhi what she is doing is absolutely wrong, and he won't stand for it. Something that I noticed in the HD version of this episode is that you can see Asahina's mole if you look closely at the scene in the last pic.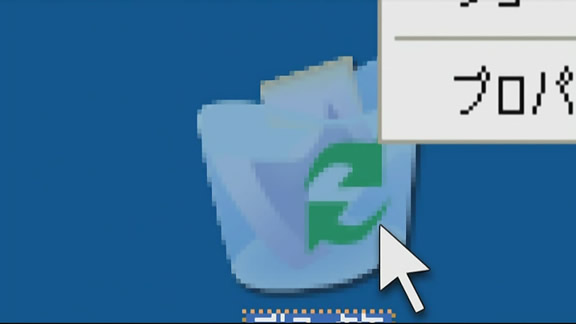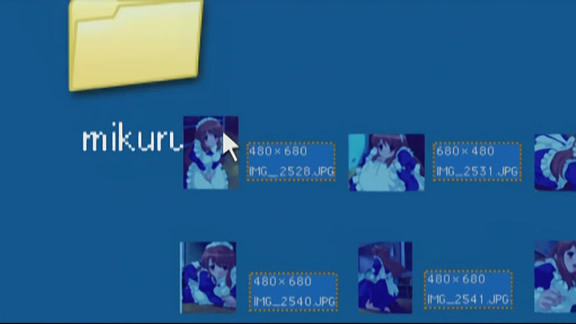 Kyon is also an extremely smart man and doesn't let those pics of Asahina go to waste.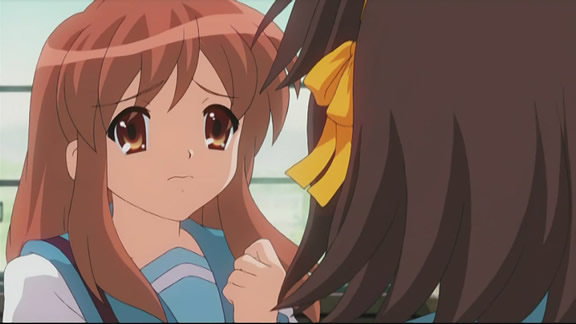 Needless to say Haruhi isn't stupid and she notices what Kyon did with Asahina's pics. So, who does she run into on her way out? Asahina of course.

Awwww Ryoko gave Kyon the letter.

It turns out that she is a killer loli with a knife who wants to kill Kyon. Does this sound familiar or is it just me?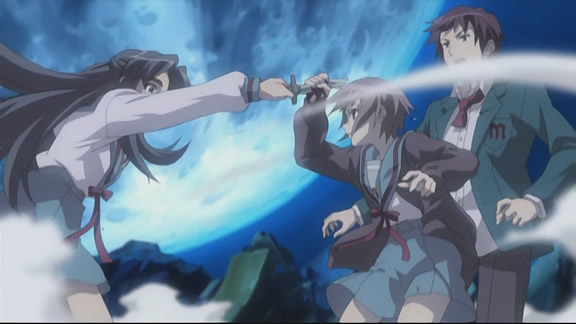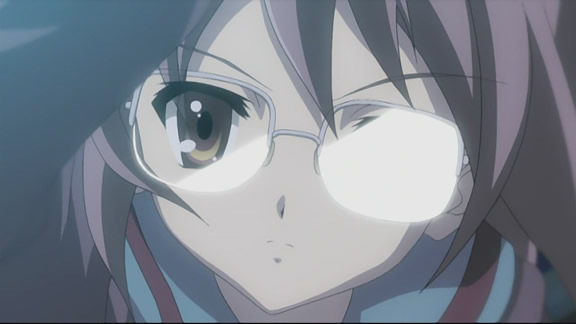 Whooo bad ass Yuki to the rescue!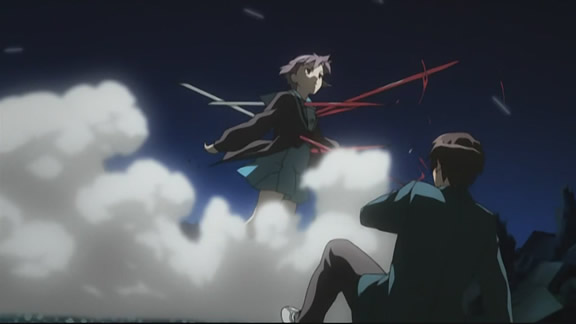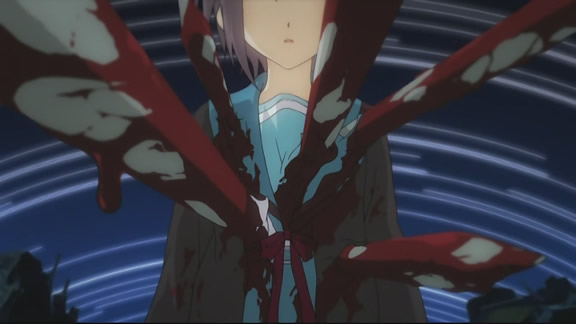 Oooh not good…..that Ryoko is one crazy loli girl.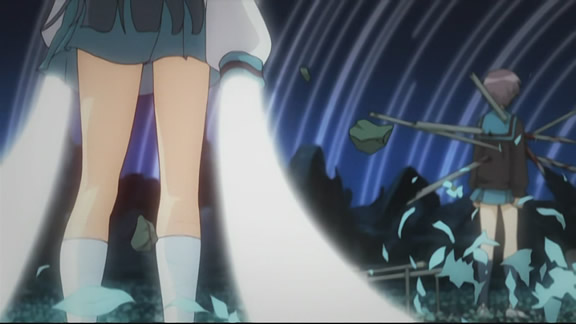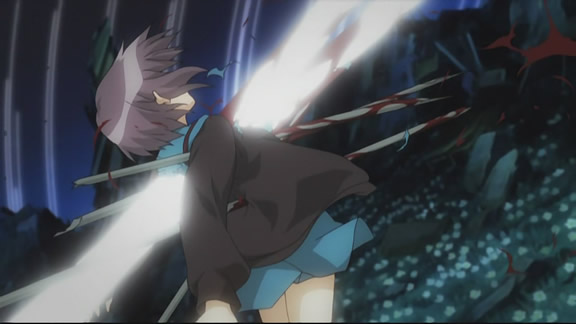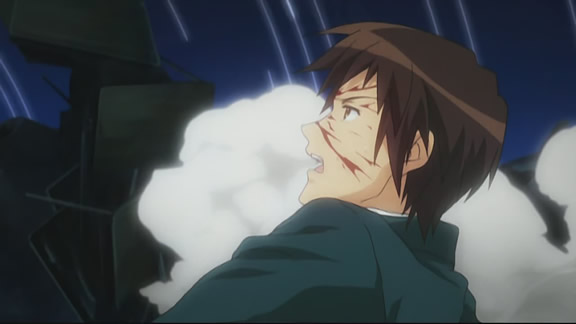 Wow Ryoko is worse then Terminator. I believe my reaction to this scene was something along the lines of "Oh! *bleeping* *bleep *bleep* I'm gonna beat the *bleeping* *bleep* out of that *bleep* *bleep* Yoko."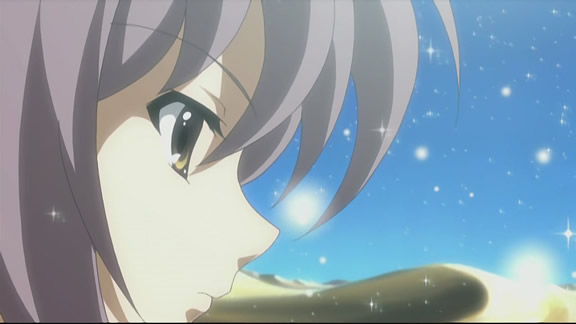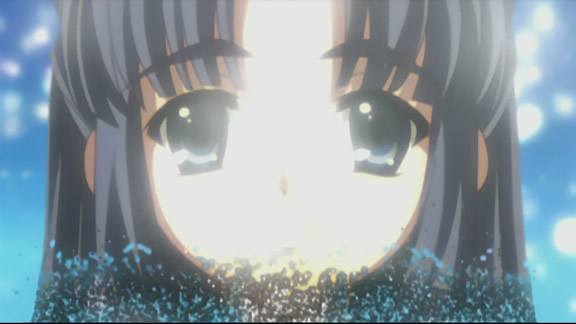 Yuki speaks and things die. Now that is what I call power.

Yay! Yuki is ok after all, but her glasses are gone. So, now we know what happened to Yuki's Glasses. My reaction " O.O :O SO CUTE!!!!!!!!!!!!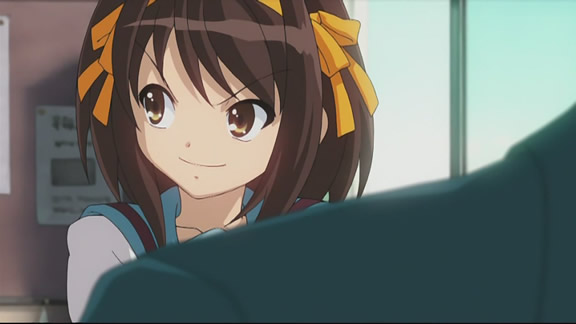 Haruhi is happy now of course since Yoko suddenly "transferred schools" how mysterious.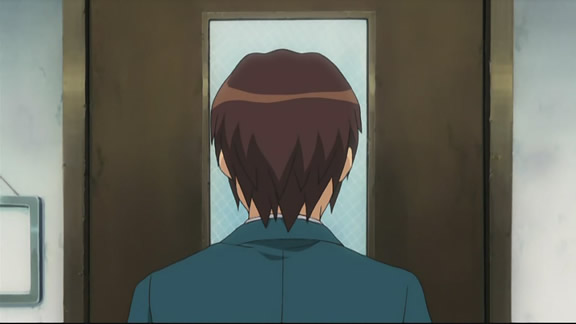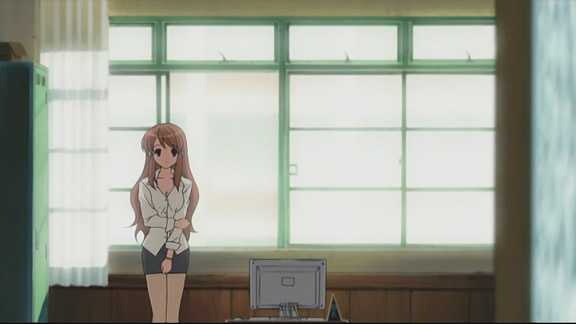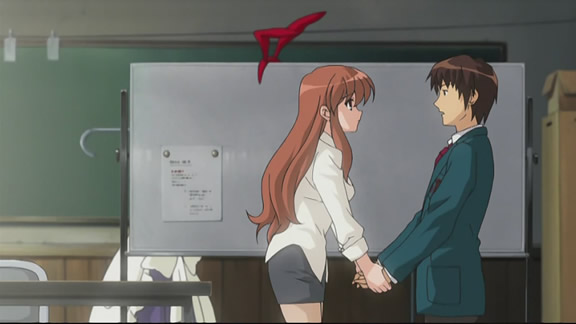 Kyon runs into the Asahina from the future and being the idiot that he is he thinks she is Asahina's older sis.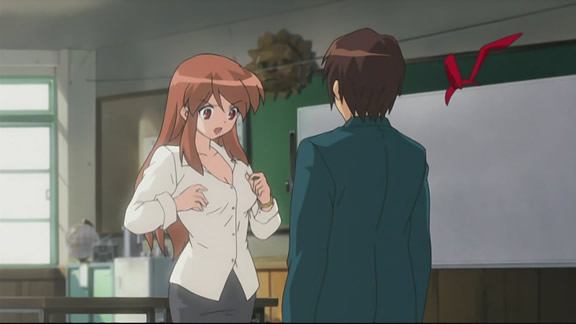 So, she proves to him that she is Asahina by showing him her star shaped mole. Of course he doesn't recognize it and then she remembers he has yet to see it. Ok does this mean Asahina and Kyon end up getting to know each other "better" later on?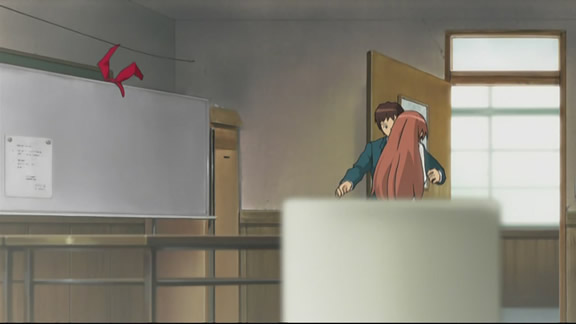 The two talk for a bit then Asahina goes to leave and gives Kyon a hug. Right before she leaves she tells Kyon not to get to close to her. So, she does have feelings for him doesn't she? Go Kyon!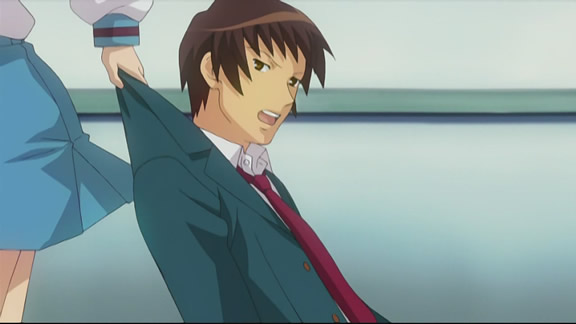 And the show ends with Haruhi dragging Kyon around as normal.
Rating: 9/10
My Musings:
Ok this episode just plain rocked. I loved the intimate scenes between Kyon/Yuki and Kyon/Asahina. So cute! Now I got to say if I was Kyon I would totally go for Asahina out of the three. Not just because she has a killer body, but because she is nice and caring. In my opinion cute and nice is better then cute and annoying (Haruhi) or cute and freaky (Yuki). Oddly enough with all these girls and the things happening to Kyon I almost wonder if he is the center of the universe and not Haruhi. Oh well, guess I will just have to wait and see how it all turns out.
Here is the link to the screencaps. Enjoy! Click Me Yo!
Tags: anime, summary, review, The Melancholy of Haruhi Suzumiya